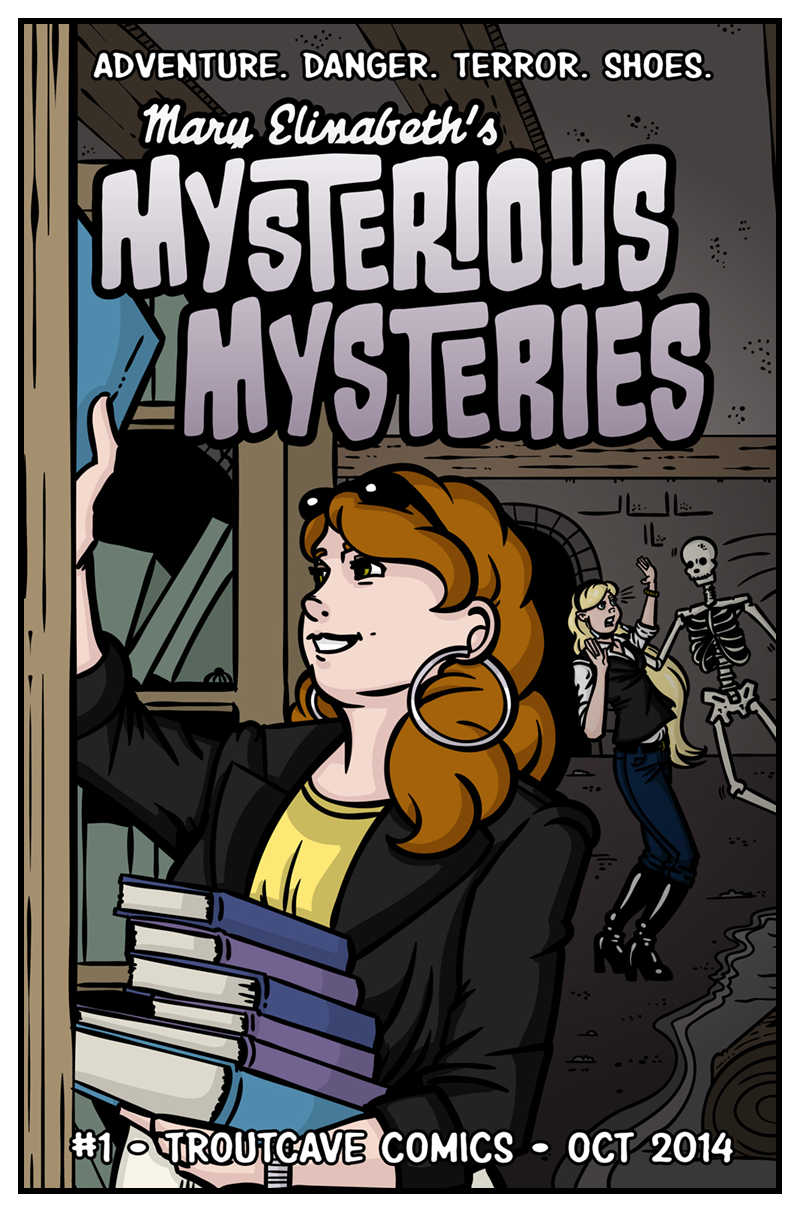 Welcome to the first issue of Mary Elizabeth's Mysterious Mysteries! It's about Mary Elizabeth, a plucky librarian that solves mysteries. I mean, you probably figured that out already.
This series is, technically, a continuation of my previous webcomic, Mary Elizabeth's Sock. I'd like to be clear, though, that prior knowledge isn't required. I wrote this comic to stand alone and I believe that it does. Still, MESS is fun, so you should definitely read it sometime if you like my stuff.
NOW PLAYING:
Mary Elizabeth's Mysterious Mysteries #1
Originally published in October 2014.
You can buy a digital copy of this issue, DRM-free,
from Gumroad or Comixology.
| | |
| --- | --- |
| | Mary Elizabeth: Former teacher, current librarian. Wants to buy the world a Coke. |
| | |
| --- | --- |
| | Amanda: A crusader for justice via journalism and former girl detective. |
Unlock digital issues, behind-the-scenes info, early comic pages, and more!
DRM-free and only one dollar!