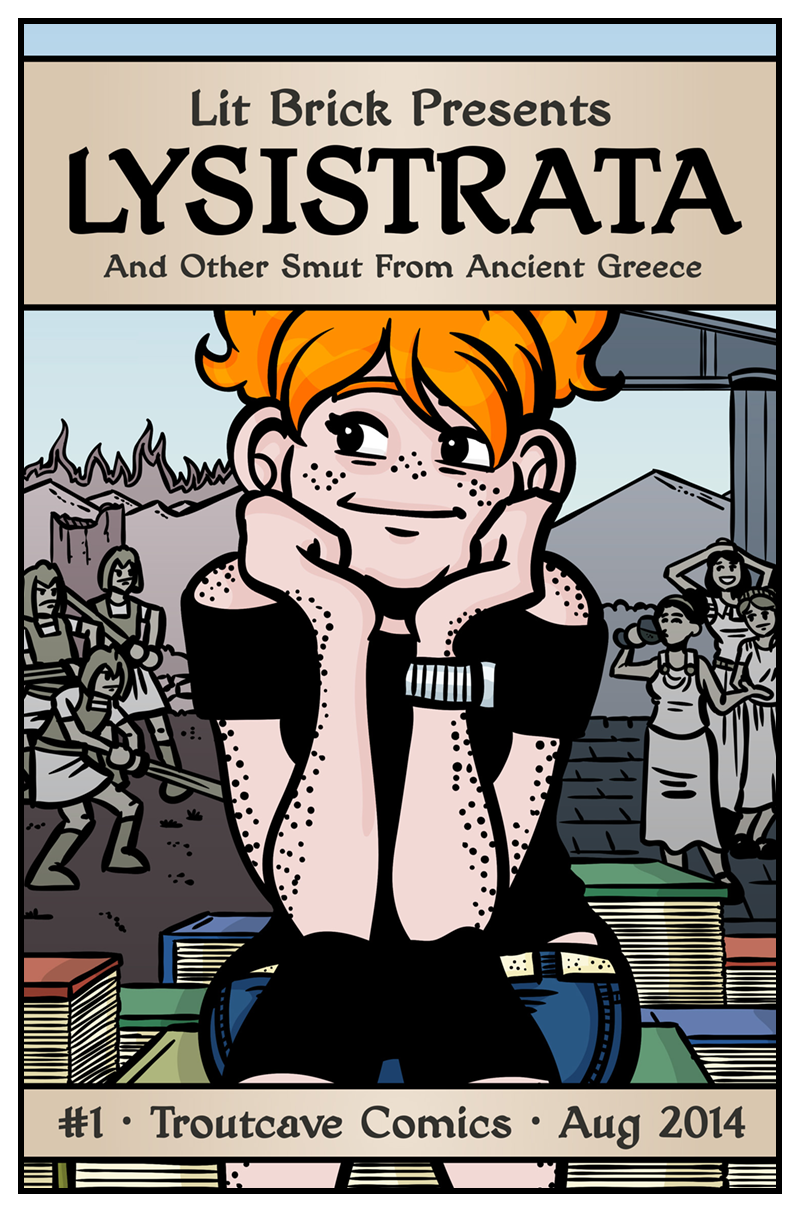 It's Lit Brick, now in comic book form! Lit Brick the Comic Book is a spinoff of Lit Brick the Comic Strip, which continues to be updated sporadically every now and then. The comic book's content is unique, and different from the comic strip's material. Both the book and strip serve the same purpose, of course: to make fun of classic literature. There's no plot to speak off (Lit Brick is solely a gag comic), so don't worry about missing anything if you've never read the Lit Brick comic strip. But if you like this issue, you should definitely check out the Lit Brick comic strip sometime for more of the same.
NOW PLAYING:
Lit Brick Presents #1
Originally published in August 2014.
You can buy a digital copy of this issue, DRM-free,
from Gumroad or Comixology.
| | |
| --- | --- |
| | Molly: A plucky young webcomic artist. She reads lots and lots of books. |
| | |
| --- | --- |
| | Nicholle: Molly's roomie and fellow cartoonist. She draws naked people for money. |
Unlock digital issues, behind-the-scenes info, early comic pages, and more!
DRM-free and only one dollar!