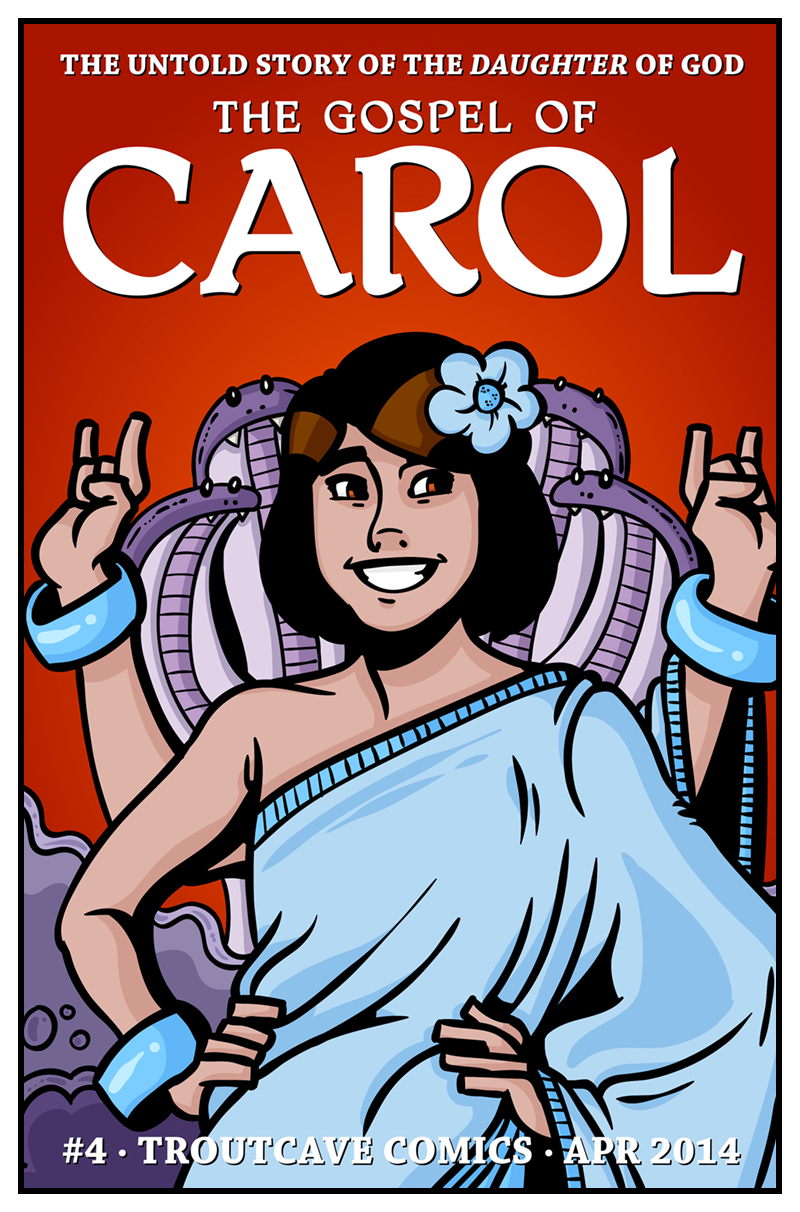 The fourth issue of Carol is all about her tumultuous teen years, in which popular myth says she spent her time learning from scholars in the east. Like the third issue, this story draws almost entirely from a single source, the completely insane Aquarian Gospel. As opposed to our previous sources, this gospel wasn't contemporary with the other texts. It was instead written in 1908. Yes, it's a gospel that originates from the 20th Century. It was written by a dude that believed he had tapped into knowledge from a non-physical plane of existence. He was just a little bit crazy.
As a result of its 20th Century - and apparently completely unresearched - origin, the Aquarian Gospel is riddled with anachronisms and completely insane (and deeply unflattering) events and/or people. This is reflected in the issue itself, so before judging me too harshly, judge the crazy dude that wrote the original gospel first. I mean, by all means, judge me as hashly as you'd like. I probably deserve it. There's just, y'know, context.
NOW PLAYING:
The Gospel of Carol #4
Originally published in May 2014.
You can buy a digital copy of this issue, DRM-free,
from Gumroad or Comixology.
| | |
| --- | --- |
| | Carol: The daughter of God. She's her own biggest fan and assumes that everyone else is too. |
| | |
| --- | --- |
| | Jesus: Carol's twin brother. He's not even remotely magical and finds his sister infuriating. |
| | |
| --- | --- |
| | Lamaas: Carol's guide through the lands of the East. He doesn't realize what he's getting into. |
| | |
| --- | --- |
| | Thomas: Carol's other twin brother and her most loyal companion. He's also quite the artist. |
Unlock digital issues, behind-the-scenes info, early comic pages, and more!
DRM-free and only one dollar!