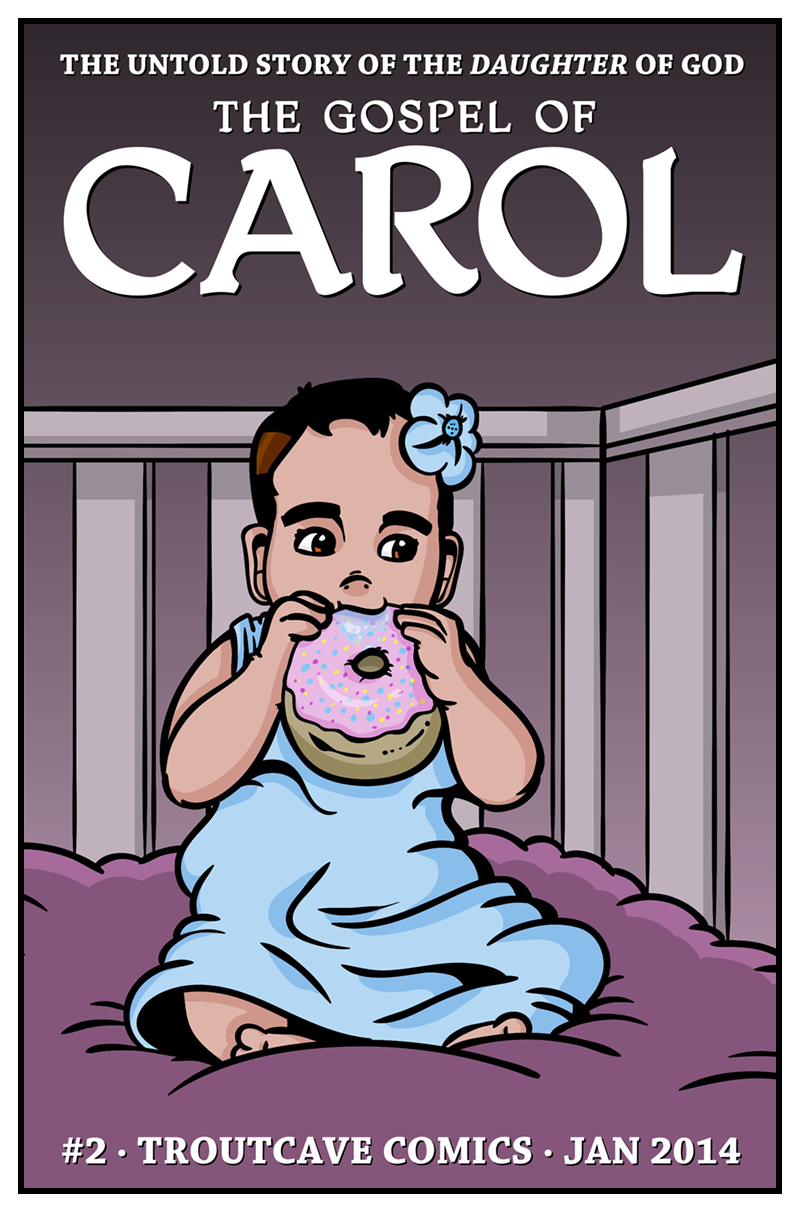 The second issue of Carol is based upon what is commonly called the "Flight to Egypt." The Bible itself touches on this part of our hero's life very little, so a lot of this material is again drawn from Apocryphal Gospels, aka, the Fun Stuff. We start with more from the Gospel of James before shifting into some of the Pseudo Gospel of Matthew until our heroes reach Egypt. After they teleport into Egypt, almost everything comes from the Arabic Infancy Gospel, which is all about a series of weird baby miracles. It's... goofy.
NOW PLAYING:
The Gospel of Carol #2
Originally published in January 2014.
You can buy a digital copy of this issue, DRM-free,
from Gumroad or Comixology.
| | |
| --- | --- |
| | Carol: The daughter of God. She's a wee baby right now, but still talks way too much. |
| | |
| --- | --- |
| | Mary: Carol's mom. She was also sent to Earth by God, but can't do any of the cool party tricks. |
| | |
| --- | --- |
| | Joseph: The man tasked with keeping Mary or her children alive. He's less than thrilled. |
| | |
| --- | --- |
| | Halima: The nanny hired by Joseph after Carol healed her leperosy. She's savvy with magic babies. |
Unlock digital issues, behind-the-scenes info, early comic pages, and more!
DRM-free and only one dollar!