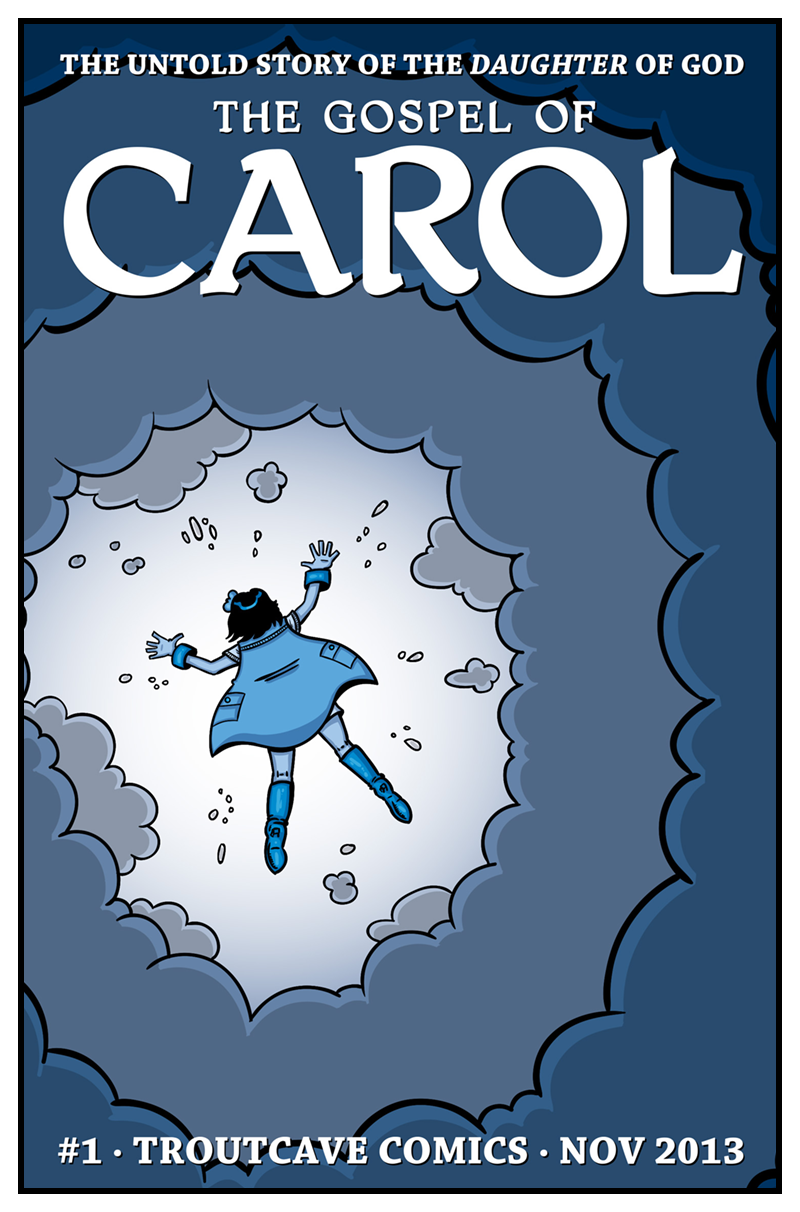 Why, hello there! This is the beginning of Troutcave Comics! I use the term "beginning" pretty loosely since I've been drawing webcomics since January 2000, but this is a bold new era. I'm All-New and All-Different!
Troutcave Comics is an anthology webcomic, with rotating series, stories, and characters. On a purely technical level, it's basically just a series of different comics books I've drawn, in webcomic form. You can buy the original comic books digitally on Comixology or Gumroad. These comic pages usually appear in comic book form well before they show up here in the webcomic archive.
New comic pages also appear almost immediately after I've drawn them on my Patreon, for supporters at a particular level. Please consider giving that a shot if you want sneak peeks, or just wanna support my work.
The first comic in our archive is the first issue of The Gospel of Carol, an eight-issue miniseries that exists thanks to the generous support of a successful Kickstarter campaign! It's about Carol, the Daughter of God, and I hope you'll enjoy it. Thanks!
NOW PLAYING:
The Gospel of Carol #1
Originally published in November 2013.
You can buy a digital copy of this issue, DRM-free,
from Gumroad or Comixology.
| | |
| --- | --- |
| | Carol: The daughter of God. She's not actually in this issue very much. Sorry. |
| | |
| --- | --- |
| | Mary: The virginal mother of God's offspring. She's a magical God-child too, but no one really cares. |
| | |
| --- | --- |
| | Joseph: The man tasked with keeping Mary or her children alive. He's less than thrilled. |
| | |
| --- | --- |
| | Lorraine: Carol's number one angel in Heaven. She doesn't seem to care for her boss. |
Unlock digital issues, behind-the-scenes info, early comic pages, and more!
DRM-free and only one dollar!