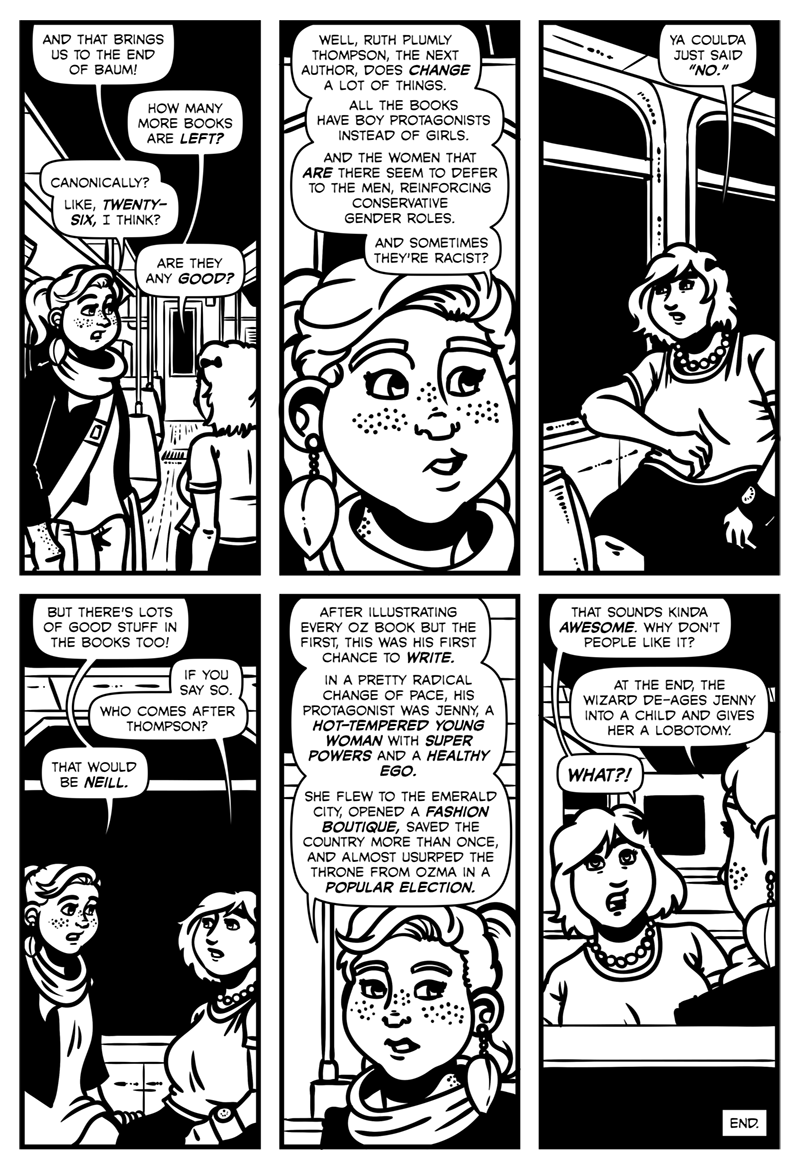 Lit Brick #3 is the first time I've reformatted old Lit Brick comic strips to fill out a Lit Brick comic book. It was an experiment, and I'm not sure how well it worked out. As it stands, I drew new "bumper" pages for the old strips, and they're presented here, along with the reformatted older material. If you'd like to read the original version of the strips included in this book, you can visit the Lit Brick website. It's the same thing, just horizontal.
NOW PLAYING:
Lit Brick Presents #3
Originally published in September 2015.
You can buy a digital copy of this issue, DRM-free,
from Gumroad or Comixology.
| | |
| --- | --- |
| | Molly: A plucky young webcomic artist. She reads lots and lots of books. |
| | |
| --- | --- |
| | Nicholle: Molly's roomie and fellow cartoonist. She draws naked people for money. |
Unlock digital issues, behind-the-scenes info, early comic pages, and more!
DRM-free and only one dollar!